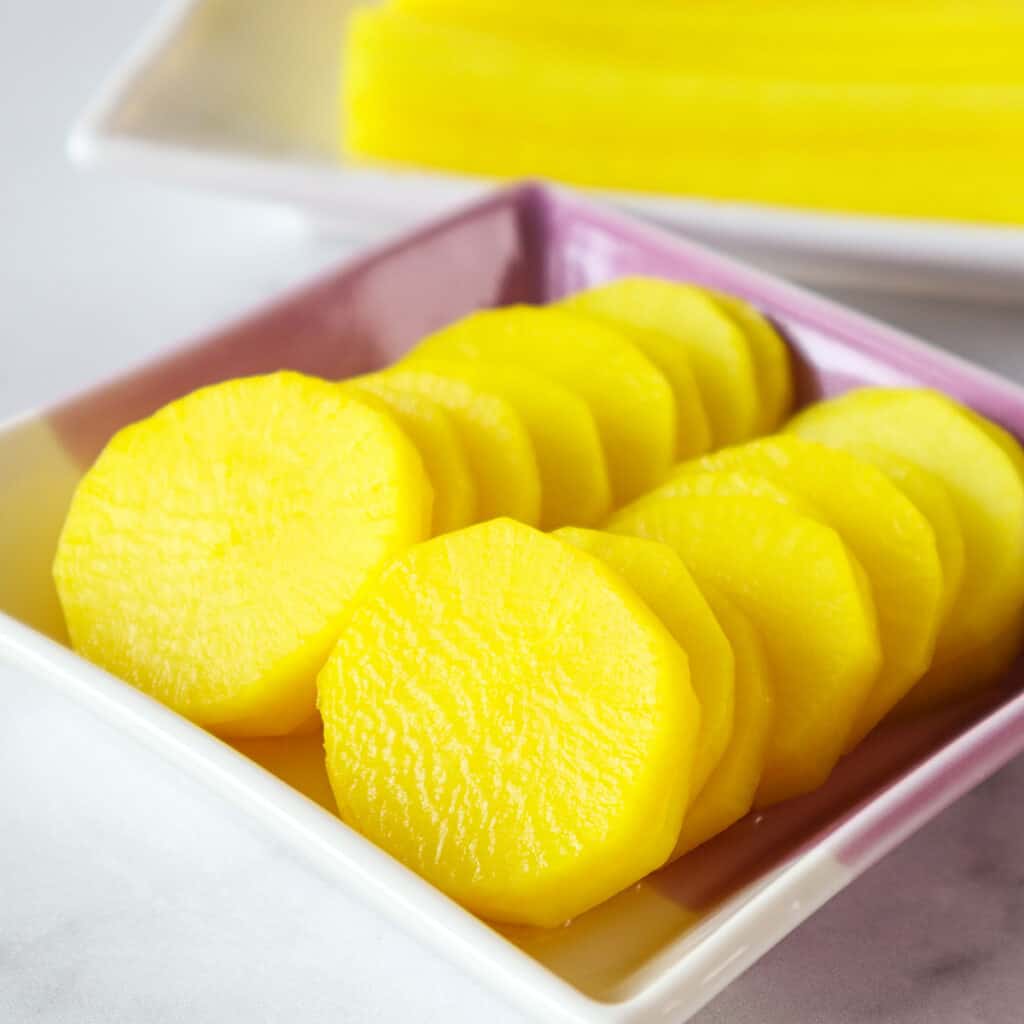 Danmuji is Korean pickled radish. It's most commonly eaten inside kimbap (which is a Korean rice roll wrapped with nori), and as a side dish for noodle dishes like jjajangmyeon (Korean black bean noodles).
You can find yellow versions (which is the most popular kind) and it's also available in white (or in the natural color of the radish).
Most Koreans buy danmuji at the grocery store, but I don't like buying them at the store because it's filled with preservatives and added food coloring. Plus, it's super simple and easy to make at home.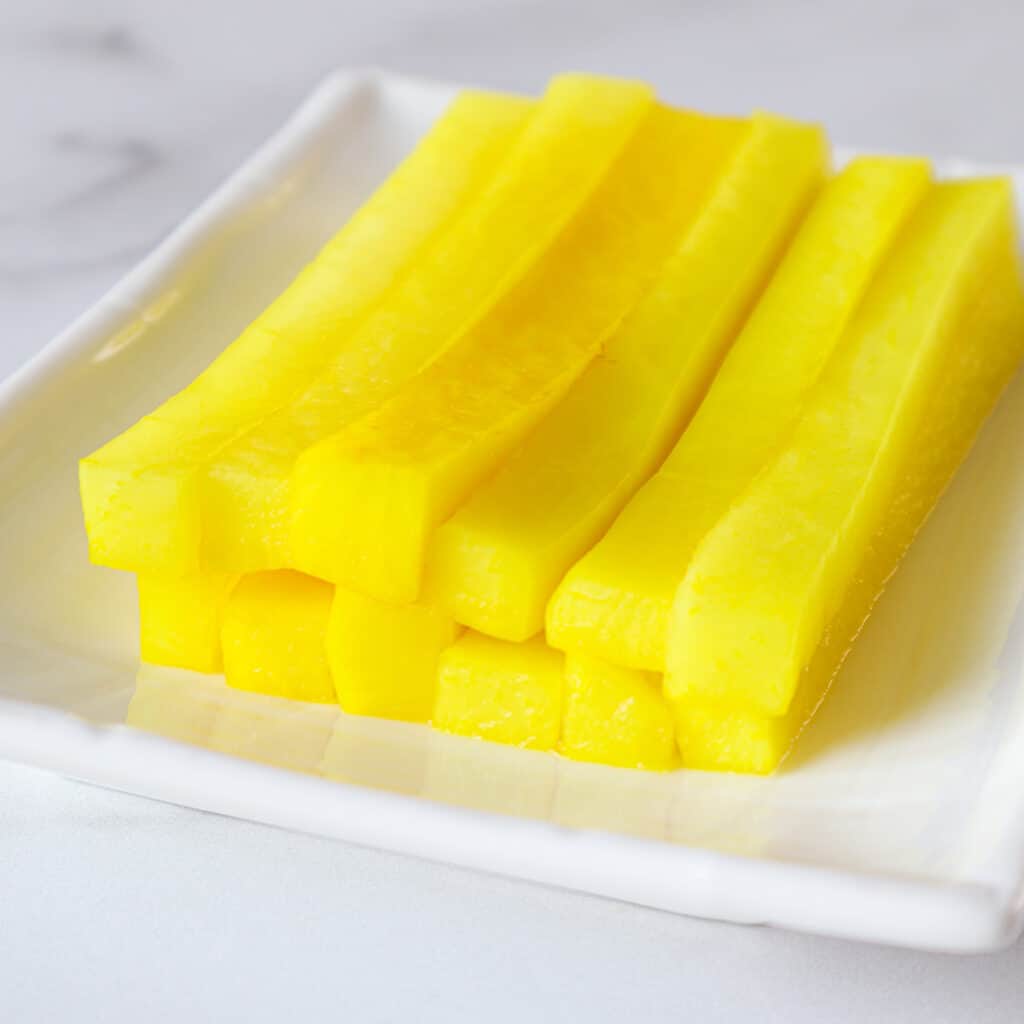 This recipe has the perfect balance of sweetness and acidity. You can really taste the freshness of the daikon radish verses the store bought kind. Once you try this recipe, I'll bet that you'll never buy danmuji at the grocery store ever again.
Also, this is a must have recipe if you're interested in making kimbap or jjajangmyeon at home (both recipes will be coming soon to the blog, so stay tuned!).
Danmuji – Korean Pickled Radish
Ingredients
1

cup

(233g) rice vinegar

1 ½

cup

(346g) water

½

cup

(112g) organic cane sugar

2

teaspoons

(8g) salt

¼

teaspoon

turmeric

600g

or 1 long daikon radish or 1 Korean radish,

peeled & cut into strips, rounds, or half moons
Instructions
In a small pot, mix rice vinegar, water, sugar, salt, and turmeric. Bring to a boil and turn off the heat.

Place cut daikon radish in a large glass container. Pour the vinegar mixture over the daikon radish.

Let it cool completely, then secure the lid and put in the fridge for at least 24 hours before use.